Products
Fire Sleeve - Black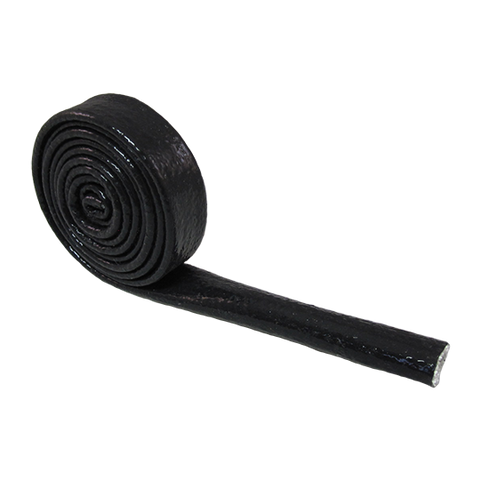 Description
PTP Fire Sleeve is the only choice of professionals in automotive, marine, and extreme sports racing, as well as many other industries where protection from constant temperatures approaching 500°F is mandatory.

The PTP Fire Sleeve is engineered to protect hoses, cables and wire harnesses from damage due to overexposure from extreme heat, open flame, molten splash and welding sparks. The thick, high temperature fiberglass sleeve is jacketed with a non-permeable, heavy silicone coating that is flexible enough to follow tight radius curves, resists all automotive chemicals and solvents, and provides a substantial level of abrasion and puncture protection.

PTP Fire Sleeve is halogen free, completely non-conductive, will not melt, delaminate, become brittle or support combustion under normal conditions, and provides a professional level solution to thermal protection needs in any application. Resistant to Gasoline, Diesel, and Other Engine Chemicals.