Products
Silver Starter Heat Shield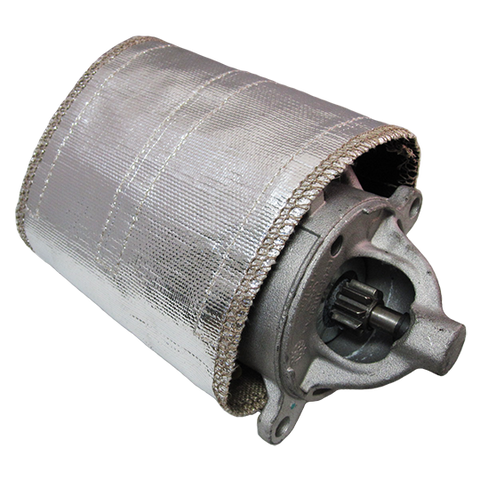 FPRO35-037-01
Designed to shield your starter from under hood heat soak, the PTP Starter Heat Shield will help you avoid a potential costly starter replacement. The quality construction of our Starter Heat Shield utilizes a hook & loop fastener for a simple, quick, and effective installation.

Constructed with a mylar reflective aluminized barrier combined with fiberglass insulation, the PTP Starter Heat Shield will keep your starter cool from extreme heat conditions (up to 2000°F radiant heat). It can also be used on multiple applications such as master cylinders, distributors, and more.

Size: 7 inch wide x 24 inch long. Can easily be trimmed to required size.